Working For International Security Agency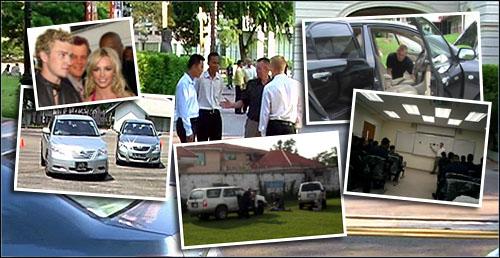 The International Security Agency Admissions Committee aims to select those applicants whose communication skills, demonstrated leadership, intellectual capability, operational experience and academic background meet the challenging demands of a position within the agency.
The employment policy require that applicants must have completed the ISA Academy's BTP Course with satisfactorily results. This is to ensure that each individual operative has a vast knowledge and understanding of the operational procedures used, and to maintain the high quality of the services provided.
a. Age:
– You must be at least 25 years of age for consideration of employment.
b. Residency:
– Upon application, you must be able to provide proof of citizenship, and maintain a permanent address.
c. Education:
– You must be a college graduate (Bachelor degree), or equivalency certificate approved by any recognized State or National Board of Education.
d. Language Qualification Requirements:
– If your first language is not English you must be able to provide recent evidence that your spoken and written command of the English language is adequate for the position for which you are applying for.
e. Certification:
– You must have obtained a minimum of B/4 (or equivalent) certification through ISA Academy® within the past 12 months.
f. Physical:
– You must meet and maintain any medical and physical agility standards designed to demonstrate good health and physical ability to perform the duties of the position, as determined by an ISA approved physician.
g. Eye-Site & Hearing:
– Must be normal.
h. Service Record:
– You must have received an honorable discharge, or a general discharge under honorable conditions. (Veterans preference will be given to those who qualify). A photocopy of your military/police discharge will be required.
i. Operational Background:
– You must have accumulated at minimum 3 years of documented operational experience as close protection agent, at a reputable agency, prior of applying for a position.
j. Credentials:
– You must hold the following documents:
– International Driver's License
– Valid Passport
– Local Protection Agent License
– Firearms License
– Concealed Carry Permit. *
* Required for protection agent position.
k. Convictions:
– Criminal Convictions: Automatic disqualification.
– Misdemeanor Convictions: One may be disqualified after review of conviction.
NOTE: A MISDEMEANOR CONVICTION REGARDING DOMESTIC VIOLENCE CRIMES WILL DISQUALIFY THE CANDIDATE FOR CONSIDERATION OF EMPLOYMENT.
l. Criminal:
– Criminal Involvement in certain felony offenses will disqualify the applicant from further consideration for employment.
m. Drugs:
– If the applicant has utilized illegal drugs (or illegal use of legal drug) prior of application, they will be automatically disqualified for consideration of employment. A full drug test will be enforced prior of employment.
n. Driving:
– Must not have excessive moving violations.
NOTE: AUTOMATIC DISQUALIFICATION WILL RESULT SHOULD THE APPLICANT'S DRIVING RECORD SHOW (3) THREE MOVING VIOLATIONS; OR (2) TWO SERIOUS VIOLATIONS WITH ACCIDENTS; OR ONE (1) DWI.
o. Litigation:
– If an applicant is involved in litigation, said applicant will be placed in a pending status until all civil litigation has been concluded. The applicant will be required to bring a certified photocopy of documentation from the respective jurisdiction that the proceeding were held in indicating that all proceeding have concluded.
Filing Application For Employment:
Employment applications should follow all the minimum requirements before being presented to the International Security Agency Admissions Committee.
A full CV and supporting documentation verifying requirements must be attached to each application.
Applicants found not to correspond to the minimum requirements above, or failing to present their application in synergy with the above structure (a. – o.), will not be entertained.
Repeated violations to the above application policy will permanently disqualify the applicant from any future opportunity of employment with the agency.
Employment Applications should be filed to:
International Security Agency HQ Europe
Attn: Admissions Committee