Service Overview - America
Only the most successful graduates from ISA Academy® will be enrolled as close protection officers. All our services are coupled with a corporate wide desire for perfection, which engenders a customer service second to none.

Professional Close Protection Services
Executive Protection Securing Key Assets In America

As European owned and operated, highly trained and well equipped close protection agency, with office in Washington D.C., we assure the security of our clients.
With our highly experienced and thoroughly European trained close protection officers, globally located field offices and extensive local knowledge - we are fully equipped to provide top-of-the-range close protection services internationally. We specialize in transcontinental close protection services, high-end Executive Protection, and Armed Escort Services.
Protective research is an integral component of all our operations. Close protection officers and specialists assigned to conduct protective research evaluate information regarding individuals or groups who may pose a threat to our clients. These officers maintain a 24-hour operation to coordinate protection-related intel.
If you have any further questions on our close protection services, do not hesitate to contact our local
office in Washington D.C.
Close Protection Services America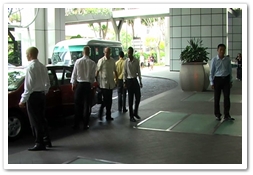 We provide physical protection to diplomats, artists, athletes, businessmen, individuals and families. In general, permanent clients have details of close protection officers assigned to them, whereas temporary visitors are provided close protection officers on assignment from one of our local field offices.
The protection goes well beyond surrounding the individual with well armed close protection officers. We will not only provide a highly professional European standard of close protection services, but a tailor-made complete protective solution based on our up to date local knowledge. Our close protection services are offered either as high profile or low profile (non visible) to suit customer needs, threat profile and other tactical preferences.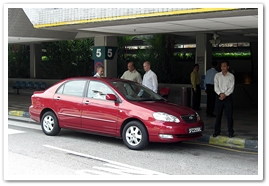 Our close protection officers will pick you up and safely bring you to your destination. Close protection officers, drivers and vehicles will be at the clients disposal throughout the entire assignment, providing safety, comfort and excellent security to guarantee the best possible threat mitigation.
As part of the mission of preventing an incident before it occurs, we rely on careful advance work and threat assessments developed to identify potential risks to our clients. Advances in technology and our international network will provide for a safe and comfortable experience.
No longer can one rely solely on human resources and physical barriers in designing a security plan; We also addresses the role and inherent vulnerabilities of critical infrastructures, potential terrorist activities and up to date regional problem reports upon which dynamic security plans are built.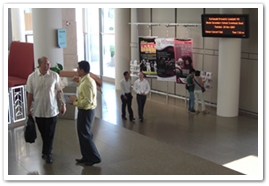 All our close protection officers have high moral standards and outstanding social skills. Each close protection is thoroughly trained in a wide variety of tactical, protective and security related topics including, but not limited to, countermeasures to surveillance, counter kidnapping, first aid and protocol by the world renowned
ISA Academy®
in Europe.
Foreign Visits
In general, prior to the clients arrival, personnel in advance conduct site surveys which assess needs for manpower, equipment, hospitals, rescue, other public services and evacuation routes for emergencies.
Prior to the arrival, a senior security adviser coordinates all resources relevant to the visit and establishes contact with our local field office in the region. Intelligence is processed and options are outlined, checkpoints are established and on seatrain occasions access to secured areas will be limited.
During foreign visits ISA and local resources form our international support network, including the local police, will be working in close proximity to receive up to date intelligence on the local situation.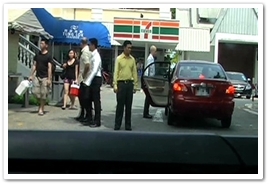 Our Tactical Operations Support Group acts as the communication centre for all operational activities, monitors emergencies and keeps all participants in contact with one another. Constant threat analysis, coordinating travel, reservations, hotels and everything related to the visit making it a pleasant, relaxing, comfortable and safe time for our clients.
It has become more important than ever to protect executive assets by providing them with the best threat mitigation available. We provide an excellent flexibility and competency to operate within a wide range of environments for behalf of our clients.
We provide the highest quality of close protection services and personal security. ISA has successfully escorted individuals, personnel and goods in the world's most hostile environments including, but not limited to, Afghanistan, Colombia, DR Congo, Iraq, Nigeria, Sri Lanka and throughout South East Asia.

ISA Field Offices

---

Europe
Sweden - Stockholm
+46 8 559 239 70
infodesk@intersec.org

---

America
USA - Washington D.C.
+1 202 470 2505
america@intersec.org

---

Asia
Singapore - Singapore
+65 634 577 91
asia@intersec.org

---

Asia
Philippines - Manila
+63 9063 065 093
infodesk@intersec.org

---

Middle East
Lebanon - Beirut
+961 303 4443
middle.east@intersec.org

---

Regional Safety Advisory Risk Barometer America

Crime

Violent crime related to the drugs trade is a major issue in the Mexican states along the border with California, Arizona, New Mexico and Texas. Though some foreign nationals have been among the victims in the border region, there is no evidence to suggest that they have been targeted because of their nationality. Visitors to border areas should exercise caution and follow the advice of local authorities.

Terrorism

There is a general threat from terrorism in the United States. Attacks could be indiscriminate, including in places frequented by expatriates and foreign travellers. The US Department of Homeland Security (DHS) has designated the terror alert status of "orange", or high, for all international and domestic flights in the USA. Definitions of the US terror alert system can be found on the US Department of Homeland Security website.